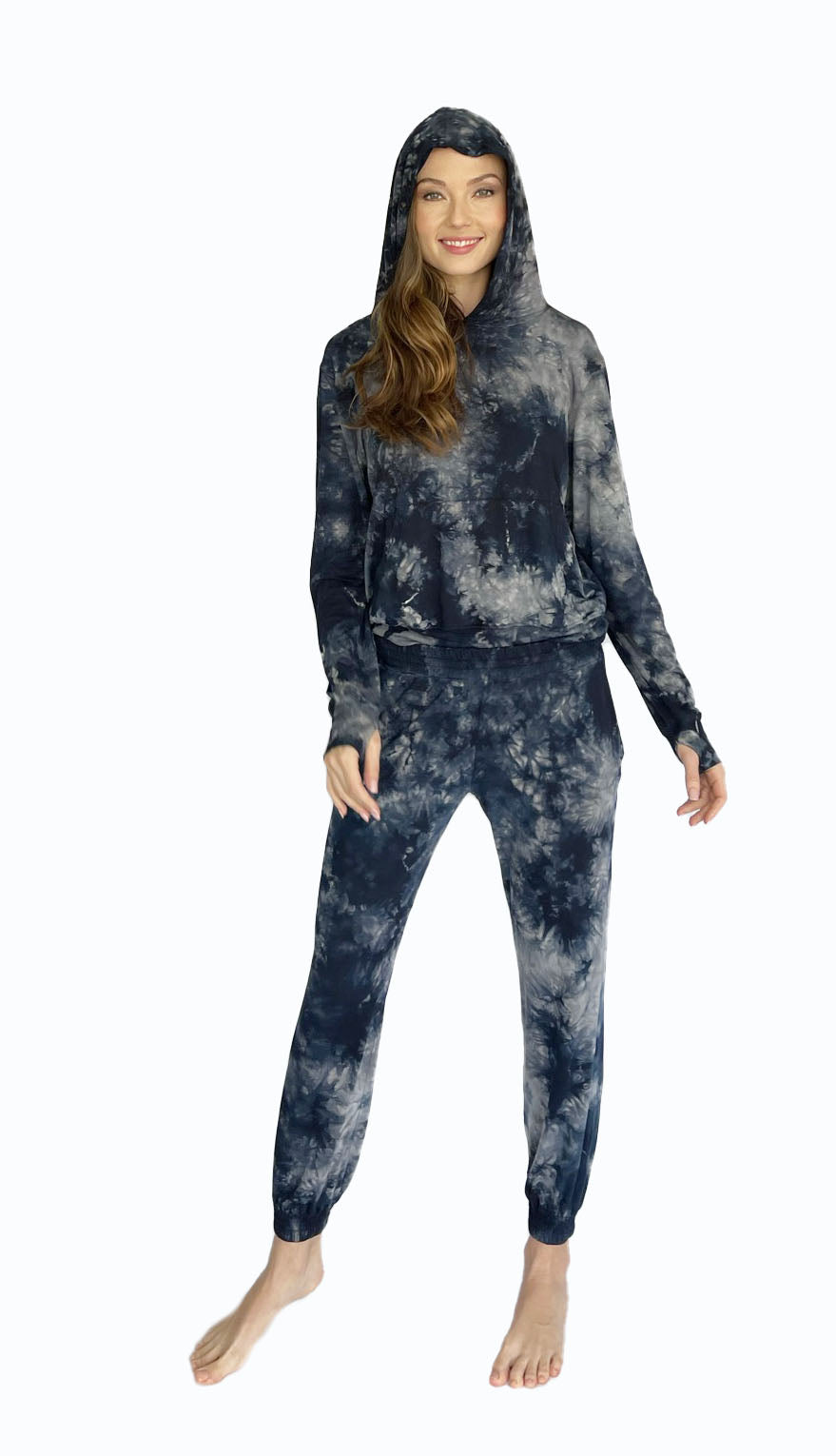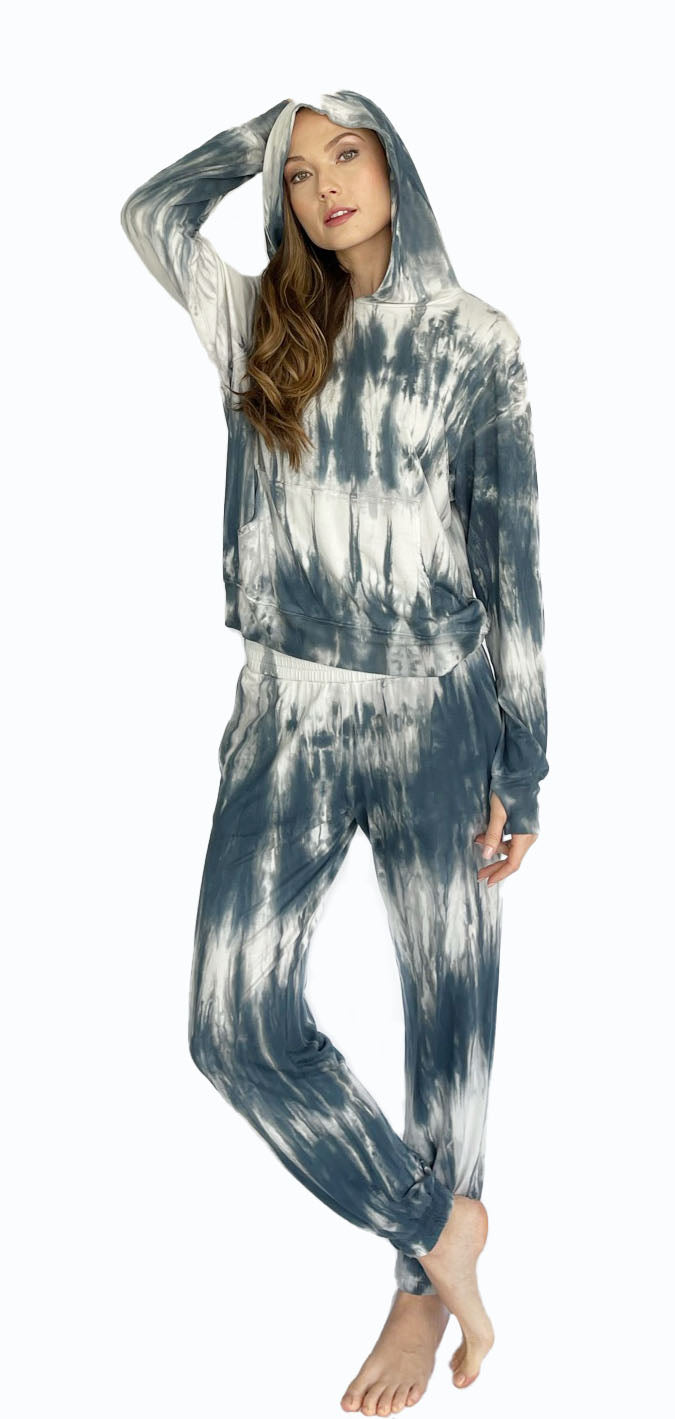 Super Luxe Hoodie
 Our hoodie with thumb holes is made in our super soft spandex baby micro modal jersey. This is paired with the Jersey Jogger in photo. Sold Separtely.
92% micromodal 8%spandex

Made in los angeles

hand dyed

hoodie with front pocket and thumb holes

machine wash cold, no heat tumble dry

Dyed to order, may take up to two weeks for delivery.