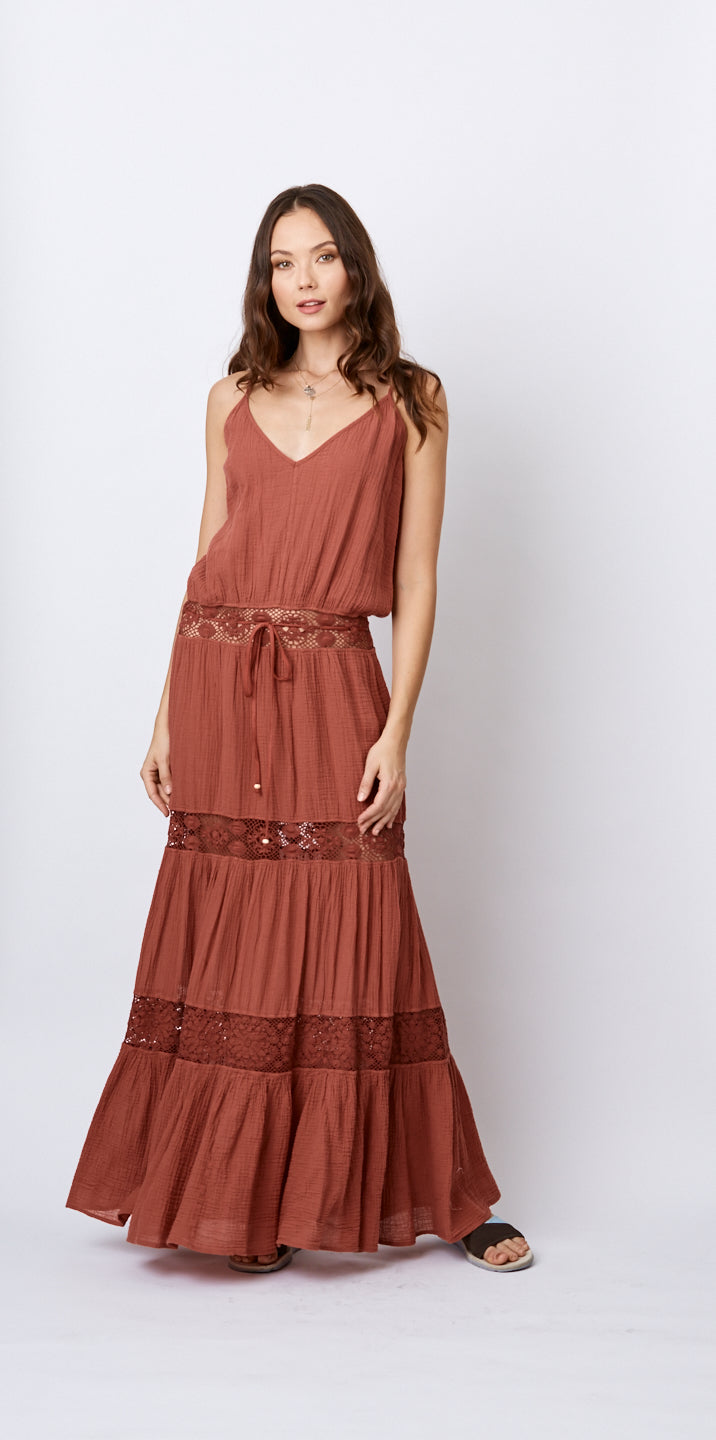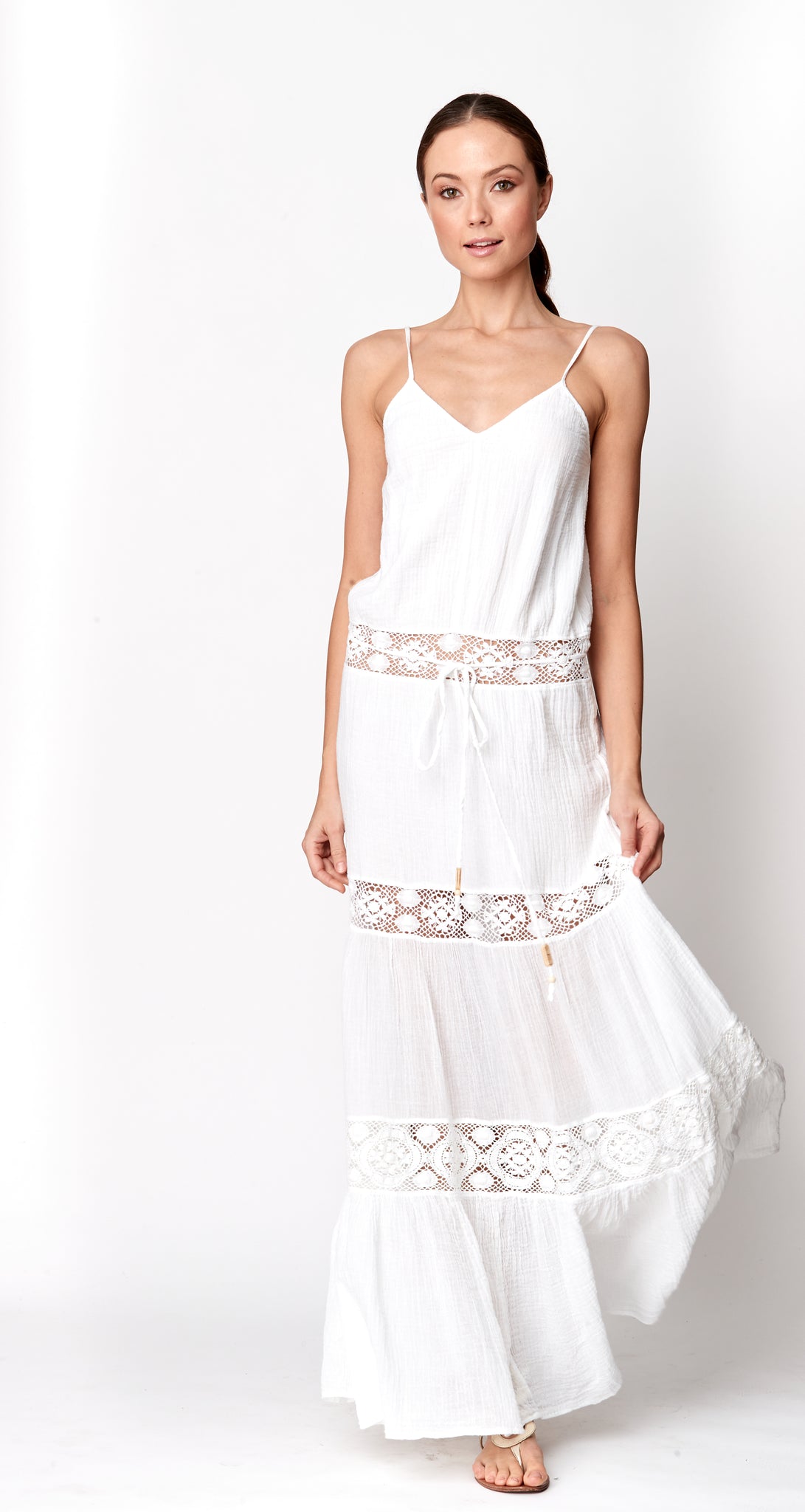 New Hippie Dress with bra friendly top
Our new hippie dress is the answer to those women who want to wear a bra with this super bohemian classic gauze maxi with English lace insets.  This dress will last for years.  The quality and craftsmanship is top notch! Please allow 3-4 weeks for delivery.  Dresses are made to order.
100% cotton gauze
100% machine washable, dry on low heat
Delicate details of hand carved bone beads and English hand woven lace.
Length is 58" from top shoulder.  Can be shortened in between lace sections but is adjustable by using the waistband and placing the waistband higher or lower on the hips.